How can Kyokushin Karate help to improve the wellbeing of people with disabilities?
Ahead of the European Day of Persons with Disabilities, Eurochild member, Auto Moto Group, talks about their Karate Kyokushin Club, the only club in Lithuania training athletes with disabilities
Eurochild member, "Auto moto group", is an NGO collaborating with State Health Bureaus, and creating awareness videos about people's health and wellbeing. They also own the Lithuanian Karate Kyokushin Club "Kamuido", which has been training children, adults and athletes with various disabilities for 10 years.
Founded by Gintaras Kazilionis, a 2nd Dan Black Belt Master, in the small Lithuanian town of Pasvalys; the Club aims to pair up visually impaired athletes with sighted people for the training, which can take place online as well. In 2018, the club received the "For a Safe Society" award from the Ministry of the Interior of the Republic of Lithuania, and in 2022 one of the visually impaired members of the club won the title of World's Para-Karate Champion. The Club is now operating in 7 cities.
A member of the Para-Karate organisation "I Karate Global" and regularly participating in championships in Europe, the Club "Kamuido" is the only club in Lithuania working professionally with athletes with various disabilities and it offer around 1000 hours of exercise and karate classes every year.
The club has also been organising children and youth camps "Let's get to know each other" since 2013. Up to 80 participants, including children from families experiencing social exclusion and young people with various disabilities participate regularly every year.
Additionally, the club aims at:
Teaching children, adults and families a healthy and active lifestyle.
Organising sport events.
Training volunteer soldiers of the Lithuanian Association "Šauliai" (Riflemen) in self-defence and proper exercise.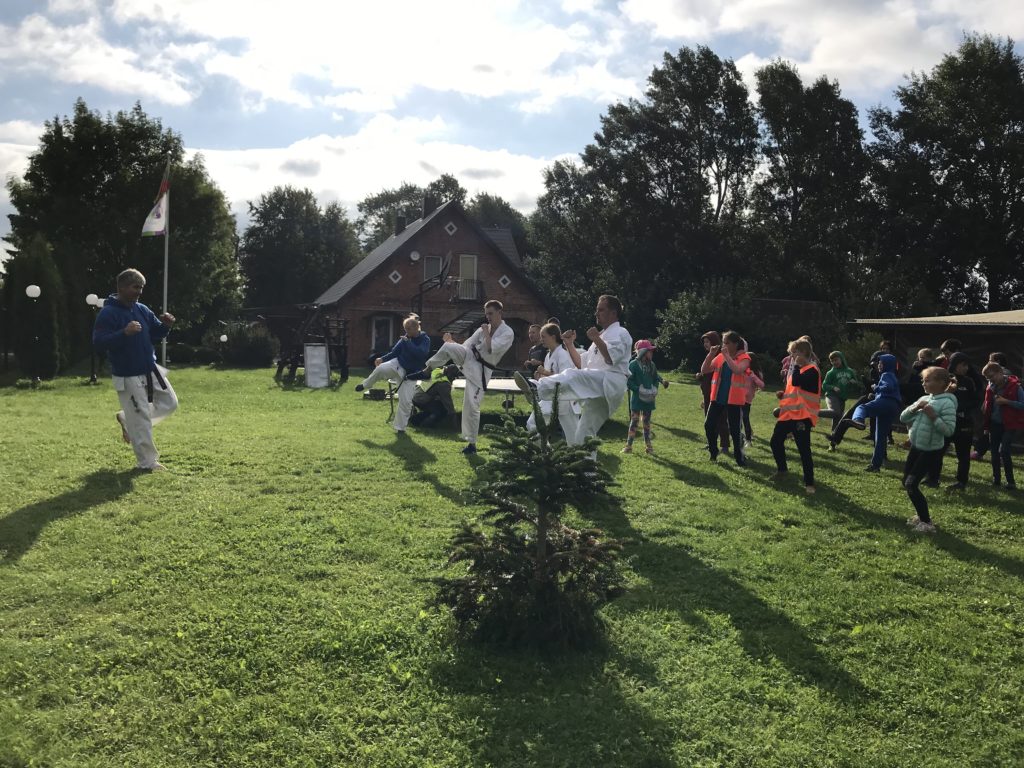 The club rests on the shoulders of two enthusiasts - Laura and Gintaras Kazilionis.
Together with their team, the couple has a dream: to apply the "I karate Global" methodology in Lithuania and professionally train athletes with various disabilities.
This will help athletes lead a full, healthy life with dignity. In Lithuania, city streets and public life are still not properly set up to meet the needs of persons with disabilities. As a consequence, people with disabilities still often feel uncomfortable in society and ashamed of their disability. This legacy of the Soviet occupation, when disabled children were kept in boarding schools away from the eyes of the "ideal and healthy Soviet society", is sometimes still felt in the sport world. However, the "Kamuido" Club, which has been operating for 10 years, has proven that disability is neither an obstacle nor a shame. By being members of Eurochild, we are building another strong argument towards the fact that we are full members of the European society.
If you want to support or cooperate with the Karate Kyokushin Club, reach out by visiting this Facebook page or via email.
Photo credits: Laura Kazilionė